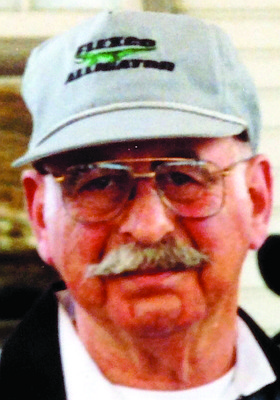 Dan "'Ol' Papa'" John Salsi
June 4, 1932 - January 24, 2017
Dan John "Ol' Papa" Salsi was born in Modesto, Calif., to Pasquale and Anna Maria. He was the youngest of seven siblings, all of whom preceded him in death. The son of a wine maker, he grew up on a vineyard
in Modesto, where he developed his love for gardening. He was most proud of the garlic he grew and loved sharing the seeds.
He attended Shiloh Grammar School, Modesto High School, then entered the Navy. After his time in the Navy, he returned to the family farm, where he married Margaret and began to raise their five children.
They later divorced. He then married Anna, and they moved to Oregon.
He worked at Truitt Brothers as a maintenance mechanic until his retirement in 1994. After retirement, he was known to many as the face of Monmouth Mini Storage, where he loved meeting new faces and chatting with those in town. An avid hunter and fisherman, he was a member of the NRA and the Elks Lodge. He passed on this love to his family.
He is survived by his children Danny (Jeanette), Parry (Debbie), Robert (Ruth), Suzie Heide (Tracy), Maria (Alycia); numerous grandchildren and great-grandchildren. He finally went to climb ol' Jacob's Ladder in his home surrounded by his loving family.
At his request, no services will be held. We would like to thank Willamette Valley Hospice for the kindness and care they gave to our dad and our family. Farnstrom Mortuary is caring for the family. Memories and condolences at FarnstromMortuary.com.