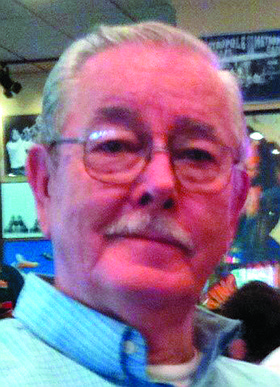 Donald Glenn Perry
June 25, 1936 - January 28, 2017
Donald Glenn Perry
June 25, 1936 – Jan. 28, 2017
Donald Glenn Perry, 80, of Dallas, died Saturday, Jan. 28, 2017, at the Dallas Retirement Village with Edith Perry, his wife of 56 years, at his side. Don had suffered from Lewy Body Dementia and the effects of the disease for the last few years of his life.
He was born on June 25, 1936, in Portland to William and Emily Perry, and had three siblings, Richard, Douglas, and Caroline.
He was married to Edith (McColm) Perry on July 30, 1960, in Yamhill.
In 1961, he graduated from Linfield College with a Bachelor of Arts in music, and a Masters of Education, beginning his teaching career at the Academy Junior High School in Dallas.
In his 30 years of teaching general music and choir, he was privileged to see as many as three generations pass through his classroom, encompassing graduating classes from 1965 through 2001.
He lived the last 44 years of his life in a house he built during the summer break of 1972, when he and Mel Whitley cooperatively helped each other build their respective houses.
His interests included traveling, family, gardening, singing, classical music, leading the church choir, and studying maps.
He was a member of Dallas First Christian Church for 56 years, where he was an Elder, Trustee, and Choir director for many of those years.
In his singing career, he sang with the Portland Symphonic choir, Masterworks chorale, and Rickreall Christmas Pageant among others.
He is survived by his wife, Edith Perry, of Dallas; daughter, Melody Perry (Mike), of Mesa, Ariz.; son, Byron Perry (Linda), of Dallas; granddaughter, Alisha Prewitt (Richard), of Salem; grandson, William Perry, of Klamath Falls; and brother, Richard Perry, of Roseburg.
He was preceded in death by his brother, Douglas Perry, of Yuma, Ariz.; and sister, Caroline Heintz, of Monroe.
A memorial service will be held at Dallas First Christian Church (1079 SE Jefferson St., Dallas) on Saturday, Feb. 4, 2017, at 11 a.m. All friends and family are welcome.
There will be a reception following the service. Bring your funny stories to share and enjoy a nice selection of Tony Bennet, Frank Sinatra, and Elvis Presley (he still needs exercise so we'll have him rolling in his grave).
To leave a message or memory for the family please go to www.dallastribute.com.
The Dallas Mortuary Tribute Center is caring for the family.