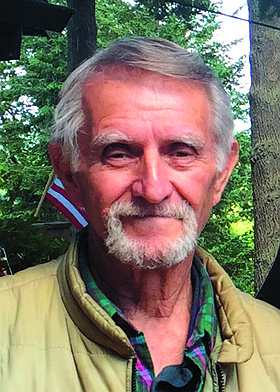 Roy W. Debnam Jr
July 9, 1939 - January 22, 2017
Roy Weldon Debnam Jr., age 77, went home to be with the Lord on Sunday, Jan. 22, 2017, due to respiratory failure and Alzheimer's Disease complications.
Roy was born in Bisbee, Ariz., and was a resident of Dallas from 1979 until his death. He passed very peacefully and was surrounded by his family.
Roy was an extremely kind and loving man who loved Jesus and only wanted to share His love. He made friends easily and, as a result, was loved by many. He will be missed.
Roy is survived by his six children, Robert Debnam (Portland), Rick Debnam (Salem), Kim Debnam-Freeman (Dallas), Jill Debnam-Van Laanen (Salem), Grant Debnam (Clarks Summit, Penn.), and Becca Debnam-Heeren (Lake Stevens, Wash.). He is also survived by his siblings, Ann Debnam-Hanneman (Gates), Wayland Debnam (Sterling, Ark.), and Shirley Debnam-West (Cornville, Ariz).
Memorial Service will be held sometime this summer. Please see Roy's Facebook page for updates.