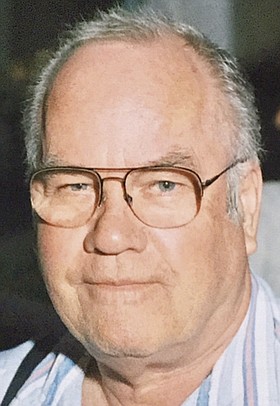 Robert Arthur Lieder
August 8, 1931 - February 1, 2017
Robert Arthur Lieder, age 85, of Dallas, died Feb. 1, 2017.
He was born and raised in Wauwatosa, Wis., to Arthur and Marie (LaFleur) Lieder on Aug. 8, 1931.
He attended school in Wisconsin until moving to Santa Cruz, Calif., in 1947.
He graduated from Santa Cruz High School in 1949, and attended Kings College in Wilkes Barre, Penn.
He later joined the Army and served during the Korean War.
Robert operated Lieder's Union Service and built Aptos Auto Center in Aptos, Calif.
He and his family moved to Dallas in 1979, and he began a career with the U.S. Postal Service in Sheridan, and retired in 1998.
Robert enjoyed playing piano, financial planning and traveling.
He is survived by his wife Audrey, whom he married on April 8, 1956; children Michael, Kathryn (Alan) and Eric (Chris); grandchildren Rob, Gregory, Sara, Matthew, Jeffery; and four great-grandchildren. Robert's family is gathered to share memories on Feb. 4, 2017 at Robert and Audrey's home. Dallas Mortuary Tribute Center is caring for the family.
To share an online condolence, go to: www.dallastribute.com.