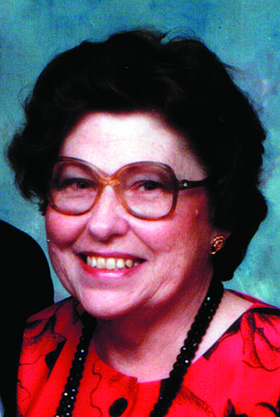 Viola Laura Dunn
March 31, 1926 - February 6, 2017
Viola Laura Dunn, 91, a resident of Monmouth, died in her sleep Feb. 6, 2017, at her home with her cat, Butterscotch by her side.
She was born on March 31, 1926, in Stamford, Neb., the daughter of Everett and Annis Mary Case (Ray).
She was the last child of 12 to die.
She is survived by her youngest son, Gary Everett, of Prineville; three grandchildren; and two great-grandchildren.
Vi was preceded in death by her husband, James Warren IV; her daughter, Deena Ann Madison; and her eldest son James W.
Vi was a homemaker who supported her husband's logging, fishing, hunting career, and his chronic COPD.
Up until two years ago, Vi and her youngest sister and closest friend, Clara, talked on the phone two or three times a day.
Vi's passion was landscaping and gardening.
She took great pride in designing her own yard with flowers, shrubs and trees.
Her yard was beautiful in the spring and summer.
She harvested vegetables through her last summer.
She also loved to fish.
She would can the salmon her husband caught.
She also liked to read, and could read while her husband watched TV.
A funeral service will be held Wednesday, Feb. 15, (today) at 1 p.m. at the Farnstrom Mortuary in Independence.
Memories and condolences at FarnstromMortuary.com.