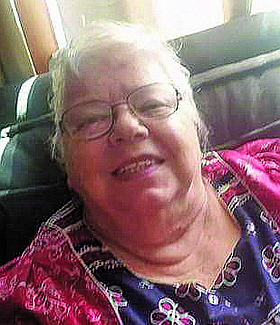 Nancy Alice Whisler Proctor
February 17, 1941 - January 31, 2017
Nancy Alice Whisler Proctor passed away on Jan. 31, 2017. She was born on Feb. 17, 1941, in Eagle Creek. She lived many years in Dallas, and Seattle and Sequim, Wash. She loved the beach, reading, family history, her grandchildren and great-grandchildren.
She is survived by her son Dan Proctor and wife Suezy; daughter Alice and husband Bob Christenson; grandson Daniel Proctor Jr. and Kayla; great-granddaughters Bridget, Stella and Lauren Proctor; grandson Robert Christenson III; grandson Austin Proctor and wife Simone; grandson Conrad Christenson and wife Katie; great-grandson Liam Christenson; and great-granddaughter Elliana Christenson; and granddaughter Kierra Proctor.
In lieu of flowers, the family suggests donations to Gather 4 Him Christian College Nancy Alice Whisler Proctor Scholarship Fund at http://college.gather4him.net/donate. Bollman Funeral Home is caring for the family. To leave an online condolence for the family go www.dallastribute.com.