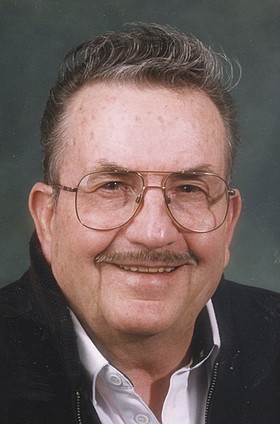 Harry A. Moore
March 2, 1928 - December 21, 2016
Harry A. Moore, a resident of Dallas, died on Wednesday, Dec. 21. He was born on March 2, 1928, in San Pedro, Calif., the son of Harry and Venley Moore.
He was the middle child of five children.
Harry joined the Merchant Marines at the age of 17 for two years.
He then joined the Navy and served for 12 years sailing around the world, crisscrossing the equator and many great adventures.
Harry later met Lois Mayfield, and they were married in August of 1966, at Catalina Island, Calif. They settled in Falls City.
Harry worked for Willamette Industries plywood mill in Dallas for many years until his retirement.
Harry and Lois enjoyed traveling to Hawaii several times. They also enjoyed traveling around Oregon, especially, to the coast. They were a very active couple.
After Lois had a massive stroke Harry cared for his wife in their home for 12 years. Lois passed away on April 17, 2004.
Harry continued to stay active by golfing. He liked to travel by reading 100 novels each year. He even enjoyed playing games on his Wii.
After his failing eyesight, he still traveled by watching movies and TV.
He is preceded in death by his wife Lois, his daughter Carol his brothers Chuck, Bob and Ray, and sister Ginny.
He is survived by his son Mike (his wife Eva), granddaughter Jennifer (her husband Johnathan) Mullins and 3 great grandchildren Colby, Maddilyn And William.
Come celebrate Harry's life for an informal gathering on Saturday, Jan. 7, from 3 to 5 p.m. at the Hong Kong Restaurant in Dallas.
Private interment will be in Dallas Cemetery. Bollman Funeral Home is caring for the family.