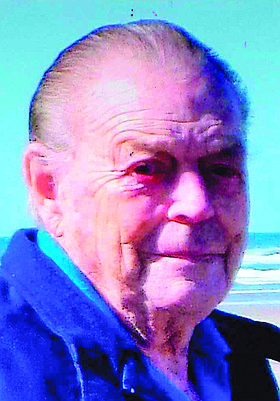 Edgar F. Pomeroy
March 10, 1918 - June 22, 2017
Ed was born in Astoria to Mildred and Thomas Pomeroy. He passed away June 27 at home with family by his side.
He was raised in Independence, where he graduated from Independence High School in 1936.
He married Margaret Noble in 1939, a marriage that lasted 74 years until her passing in 2013.
They moved to Seattle, where he worked for Boeing. He enlisted in the U.S. Air Force when World War II started.
After his discharge, they returned to Independence, bought a farm, and had a son, Steve. He later sold the farm and bought the Independence liquor store from his dad.
Retiring, they traveled the U.S. by RV, having the time of their lives. He was always his happiest when he was outside working in his yard. There was always a project to be done.
He was a 70-year member of the American Legion, over a 70-year member of the Masons, and a charter member of the Independence Elks.
He was preceded in death by his parents; his brother Tom; his sister Mildred; and the love of his life, Margaret. He is survived by his son, Steve; and many nieces and nephews.
He was laid to rest on June 27 at Restlawn Cemetery, next to his wife. Farnstrom's Mortuary handled arrangements.
At his request, no services were held. In lieu of flowers, contributions can be made to the Independence Heritage Museum, P.O. Box 7, Independence, OR 97351.