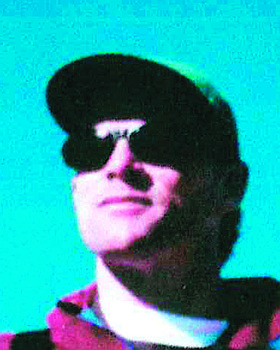 Daniel Weldon Gallagher
January 25, 1963 - June 22, 2017
Dan was born in Ypsilanti, Mich., to James Weldon Gallagher and Patricia Reed Gallagher.
He became an Oregonian when his family moved to Monmouth, just before he entered first grade.
He met Jares Lewin at Central High School 35 years ago. They were married for 30 years.
During their lives together, they enjoyed hiking, backpacking, camping, traveling, photography, golf, disc golf, stand-up paddle boarding, kayaking, exploring, their ever-growing movie library, and taking care of their special needs animals.
They also worked together for many years. Their shared careers led them to produce DVDs of western national parks, a period of time that Dan referred to as, "The best seven years of our lives."
In recent years, they continued to work together to provide outdoor opportunities for guests at high-end resorts in Utah and New Mexico.
Music was an important part of Dan's life. He brought joy to many with the music he composed, and he played in several bands during his teen and adult years.
Also important were family and friends. His close family was always a vital part of his life, and he made a real effort to stay connected with as many friends as possible during his illness.
It was never a surprise for people who knew him that he really loved meeting new people. He was an amazing man in many ways. During his lifetime, he changed many people's lives for the better.
In November 2015, Dan was diagnosed with stage 4 prostate cancer. It had metastasized into his bones in early 2017.
At that time, he was also diagnosed with a second condition, disseminated intravascular coagulation (DIC). Despite the wonderful care he received at Mt. View Regional Center in Las Cruces, N.M., complications from the DIC, coupled with a fast-moving infection on June 21, caused him to pass early in the morning.
He is survived by his wife, Jares; his mother, Pat Gallagher; his sisters, Mary Gallagher Vaughn and Susan Gallagher; and his father-in-law, Gerry Lewin. He was preceded in death by his father, Jim Gallagher.
An outdoor celebration in Oregon is planned for Dan on Sept. 10, 2017, at Silver Falls State Park.
For those who would like to attend, please email dansoregoncelebration@gmail.com for details as soon as they become available. Celebrations in Utah and New Mexico are pending.