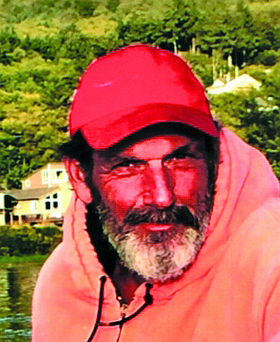 Casey Kevin Mode
August 14, 1962 - July 19, 2017
Casey Kevin Mode died of complications of diabetes and congestive heart failure.
He was born in Dallas on April 14, 1962, to Floyd and Carolyn Mode.
He attended high school at Central in Independence.
He lived the majority of his life in Buena Vista, McMinnville and the Amity area.
Casey had a variety of outdoor jobs — logging, roofing, general construction, and most recently he worked for both Fitts and Setniker farms.
He was handy with a hammer and used his natural talent in various remodel and building projects, but his greatest project of love was the house he built for his mom and grandmother.
Casey loved the outdoors and shared that love with his children.
When camping, you could always count on him to be the first one awake and have a fire built.
He was the most peaceful when he could be outdoors on the river with his boat or at the ocean.
Casey was a big man with a big heart laced with his own brand of humor.
He is survived by his mother Carolyn Mode; former wife Paula Mode; his three children Caralee (Van) Greenwood, Travis (Allyson) Mode and Kyle Mode; his three siblings Brian Mode, Kristina (Steve) Grimsbo, Rebecca (David) Mode-Stone; and many nieces and nephews.
Casey's life will be celebrated privately. Farnstrom Mortuary is handling arrangements.
Memories and condolences at FarnstromMortuary.com.