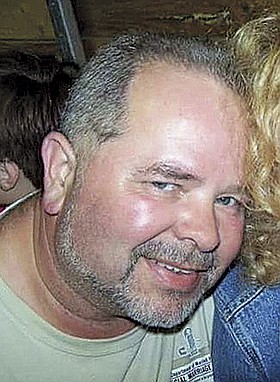 Billy L. Stewart
October 19, 1958 - May 28, 2017
Billy Lee Stewart, 58, died Sunday, May 28, 2017, at his home surrounded by loved ones, following a tough battle with pancreatic cancer.
Billy was born Oct. 19, 1958, in Tacoma, Wash., to Billy Joe Stewart and Connie Joann Stewart (Weight).
Billy grew up in Aumsville before moving with his family to Valsetz in 1969. Billy graduated from Valsetz High School in 1978.
He married the love of his life, Cherie Stewart (Delano) July 1, 1977.
Billy worked for Boise Cascade after high school until its closing of the mill in Dallas. He then went on to become a diesel mechanic for Knife River in Willsonville.
Billy enjoyed fishing, hunting, cooking and spending time with his family and mostly his grandchildren.
He was preceded in death by his father, Billy Joe and mother, Connie.
Billy is survived by his wife, Cherie Stewart; children Amanda (Dave) Blayne and Billy (Cynthia) Stewart; honorary daughter Meadow Headrick; brother Joe RD Stewart; sisters, Kathy Hernandez, Crystal Vasquez, and April Rayann Pointer; and grandchildren Iana, Kalinah, and Landon Stewart.
Celebration of life was held Saturday, June 3, 2017, from 2 to 5 p.m. at the Majestic, 976 Main St., Dallas.