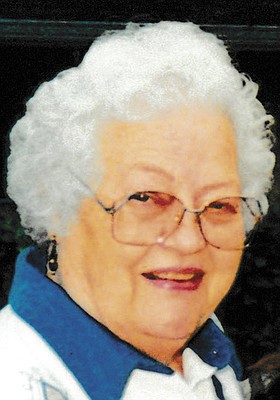 Joanna "'Jean'" Larson Phelps
March 9, 1928 - April 2, 2017
Joanna "Jean" Larson Phelps, born March 9, 1928, in Pettibone, N.D., along with twin brother Lowell "Dean" Larson (precedes her in death) to A.M. and Laura Larson, passed away April 2, 2017, at home.
She lived in North Dakota, Minnesota, Washington, and settled in Oregon in 1942. She lived in Hood River, Portland, and then moved to Taft. She graduated from Taft High School in 1946.
Joanna met John Phelps in high school and they married in 1948. She lived in Nelscott, Otis, Rose Lodge, Tualatin, McMinnville, Dallas, and most recently Salem.
Joanna was a homemaker and loved cooking, sewing, camping, gardening, square dancing, pets and spending time with family. She was an Avon Representative for a decade and worked at the State Capitol during two legislative sessions. Joanna also enjoyed the annual Phelps family picnic and get-togethers with high school classmates known as "The Fun Bunch."
She is survived by sons, Steve and Ron Phelps; daughter, Tammy Inman; two grandsons, a granddaughter and a great-grandson.
Service will be held Saturday June 24 at 2 p.m. at City View Funeral Home 390 Hoyt St. S., in Salem. Reception following.
Donations can be made to the Humane Society, Heart/Kidney Association in lieu of flowers.