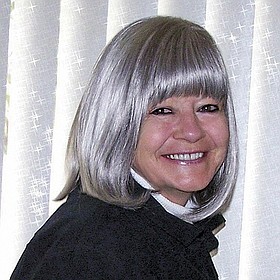 Shelia Marie Hansen
September 5, 1952 - February 20, 2017
Shelia Marie Hansen, 64, a resident of Dallas, died Monday, Feb. 20, 2017, at her home.
She was born on Sept. 5, 1952, in Phoenix, Ariz., the daughter of Raymond and June Lobos Baker Lockwood.
She graduated from Siletz High School. In 1973, she married Daniel K. Hansen in Vancouver, Wash. He preceded her in death on May 9, 1999.
From 1982 to 1999, when she retired, she worked as a supervisor at Praegitzer Industries.
She continued her education by taking classes from Chemeketa Community College for her work at Praegitzer's. Shelia lived in Dallas for more than 50 years.
She loved her grandkids. She enjoyed going out to Spirit Mountain, playing lottery games, painting murals at her home and painting yard figurines. Shelia loved to decorate her home for each of the holidays, especially Christmas. She always loved it when it snowed.
She is survived by her son Shelby (Aimee') Hansen, of Bend; grandchildren: Alaina, Baylie, Kelci, Aaron and Kasimara. Also surviving are brothers Montie and Wade Lockwood and a sister Nancy Schroeder and best friend Mary Biggs. She was preceded in death by five siblings.
Private family services were held. The Dallas Mortuary Tribute Center is caring for the family. To leave a message or memory for the family please go to www.dallastribute.com.