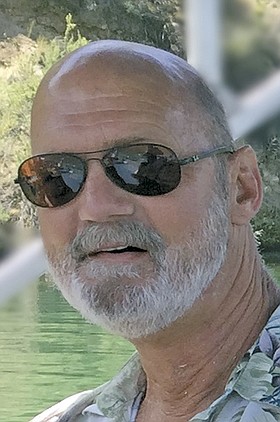 Rockney Alan Blacklaw
April 8, 1959 - February 25, 2017
On Feb. 25, 2017, Rocky lost a long battle to cancer. Born in Lebanon in 1959, he went to high school in Dallas.
Rocky is survived by his longtime partner Marsha Richardson; son Brock Blacklaw; daughter Brittany Blacklaw; stepson Sean Richardson; mother Marcia (Davis) Skelton; stepfather Ned Skelton; brother Todd Blacklaw; sister Nicole Weaver; stepsister Kim Skelton; four grandchildren: Easton, Kora, Taylor and Braedon; and several nieces and nephews.
Rocky is preceded in death by his father, Ron Blacklaw, of Lebanon.
Rocky spent most of his career in designing and engineering of hitching and coupling for the commercial trucking industry.
He was instrumental in helping write the safety standards for the commercial trucking industry.
Everything and anything Rocky ever built, designed, created was done to perfection.
He was a wizard at fabrication and working with metals; there was nothing he could not create.
He loved to travel and spend time in the summer with his grandkids on the water.
He will be missed beyond words and will forever leave an empty spot in our hearts. Rocky never liked attention being focused on him; therefore, at his request there will be no service.
In lieu of flowers, please make donations to the Make A Wish Foundation of Oregon.