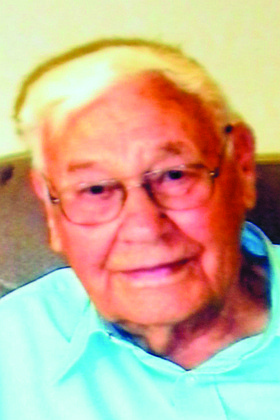 Henry Warkentin
February 26, 1927 - March 2, 2017
Henry (Hank) Warkentin was born in Montana on Feb. 26, 1927, to parents Jacob and Justina Warkentin.
Because of the difficulties of the times, the Warkentin family moved to western Oregon in 1937.
Hank attended Dallas High School and, during those years, he got acquainted with Lenora Ediger, both at school and at church.
This is where their courtship began, and their continuing romance lasted for over 65 years.
They were married on May 9, 1947, in Dallas, Oregon.
They raised a family of five children: Timothy and wife Paulette Warkentin, of Christmas Valley; Randall and wife Patti Warkentin, of Salem; Rebekah and husband Gerald Schmucker, of Tangent; Teresa and husband Stan Rolfness, of Prineville; and Peggy and husband Mel Neufeld, of Lebanon.
They have 14 grandchildren and 27 great-grandchildren — with more on the way!
Preceding Hank in death is his wife, Lenora; his sister, Rosella Peters; his brother, Jake Warkentin; and great-grandchild, Landon James Warkentin.
Hank's joy was to make friends and share the Good News of the Gospel wherever he was.
He spent the last three years at Quail Run Mennonite Village in Albany, Oregon where he made many special friends and got reacquainted with old ones.
Hank passed away in Albany, and went to be with his Lord and Savior, Jesus Christ on March 2, 2017, at the age of 90.
He will be greatly missed and remembered by his family and friends as a loving and godly man.