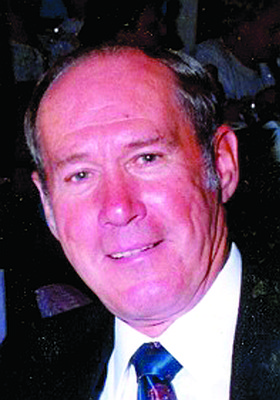 Robert A. Johnson
April 15, 1929 - March 8, 2017
Robert A. Johnson passed away March 8, 2017, in Dallas.
Bob was born April 15, 1929, in Superior, Wis., to Arthur and Agnes Johnson.
Bob graduated from the University of Idaho with a degree in forestry.
He met his wife, Lu, in Duluth, Minnesota and married her Dec. 29, 1951. They moved to Oregon in 1952 and settled in Dallas in 1960.
Bob was the logging manager at Boise Cascade for most of his career. Forestry was his occupation; trees were his passion. Bob and Lu owned their own Christmas tree farm for many years on the outskirts of Dallas, where family and friends joined in planting and harvesting.
He enjoyed singing with the Norwegian Thorsman singers for more than 20 years. He enjoyed singing for many years with the Trinity Lutheran Church choir.
He is survived by his wife, Lu; son, Dan (Judy) Johnson; and daughter, Terri (Richard) Robinson; along with five grandchildren and nine great-grandchildren. He is also survived by his brother, Tedd Johnson, of La Crosse, Wis.; and sister, Judy Jackson, of Newark, Del.
Services will be held Thursday; March 16, at 2 p.m. at Trinity Lutheran Church in Dallas. Dallas Mortuary Tribute Center is caring for the family.
To share an online condolence, go to: www.dallastribute.com.