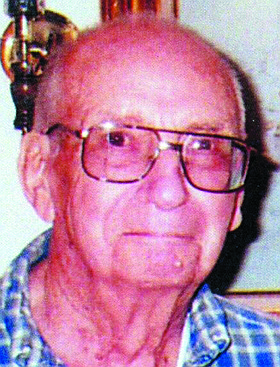 Barnhard Axel Clifford Shodin
June 28, 1931 - March 12, 2017
Barnhard Axel Clifford Shodin, 85, a resident of Dallas, died Sunday, March 12, 2017, at his home.
He was born on June 28, 1931, in Vale, the son of Axel and Elaine Wilson Shodin.
He graduated from Dallas High School in the class of 1950.
For 12 years, Barnhard served in the Oregon National Guard.
On Sept. 14, 1958, he married Janet Faye Kendall in Dallas. Barnhard worked for the Polk County Road Department for 42 years, retiring in June of 1996.
He was a member of the Trinity Lutheran Church, and the Polkabouts Good Sam RV Club.
For many years, he sang in the choir, served on church councils and enjoyed camping.
He is survived by his wife Janet of Dallas; sons James (Lorna) Shodin, of Dallas, John (Lydia) Shodin, of Dallas, and Carl (Karen) Shodin, of Pendleton; along with eight grandchildren and 11 great-grandchildren.
He was preceded in death by a sister Breta Hiatt.
A memorial service will begin at 2 p.m. Saturday, March 25, in the Dallas Trinity Lutheran Church.
Private interment will be in the Dallas Cemetery.
Memorials contributions are suggested to the church.
The Dallas Mortuary Tribute Center is caring for the family. To leave a memory or message for the family please go to www.dallastribute.com.