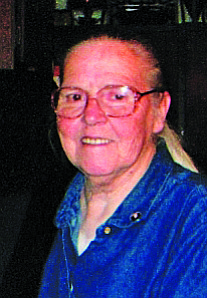 Shirley Irene Reynolds
December 2, 1935 - January 20, 2017
Shirley was born in Dallas to Art and Adela Kliever.
She grew up in Dallas, attending school here, later moving to California to marry Jerry Dean Reynolds.
After her divorce in 1995, she moved back to Dallas to be with her family and to raise hell with her niece Kathy O'Neill.
Shirley spent her time as homemaker raising her children.
After they were grown she was a caregiver, professional signer, collector of coins, rocks and animals.
She was well-known for her love of all animals.
Shirley was preceded in death by her siblings, Ken James, Dorothy Jenness, Mel Kliever, and Alice Taylor. She is survived by her four children, Barbara Sorensen, Debra Salzmen, Lenny Reynolds, and Cindy Lazare; four grandchildren, Earl, Breana, Alyse and Cierra; four great-grandchildren; and her extended family, Tim, Kathy, Jesse, Ryan, Amanda, Cory, Kaity May and Wesley.
A private service will be held by family.
Farnstrom Mortuary is handling arrangements.
Memories and condolences at FarnstromMortuary.com.