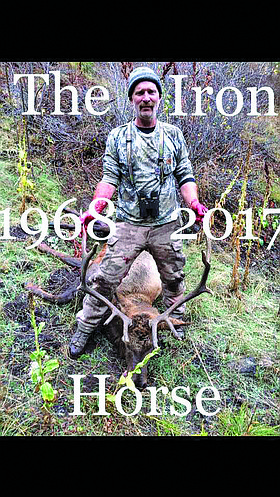 Edward "Ted" L. Johnson
July 1, 1968 - April 28, 2017
Edward L. Johnson, better known as Ted L. Johnson, died April 28, 2017 at his home in Dallas, Oregon.
At his request, no service will be held.
Ted was born on July 1, 1968 in Dallas, Oregon to Edward Sr. and Betty Johnson. At an early age, Ted took an interest in his grandfather's business, L&L Equipment, Inc; a small motors retail and service business in Dallas, Oregon. It was said that Ted began turning a wrench at the age of 9 and eventually gained the title of a Master Mechanic. Ted also shared his grandfather's love of the outdoors and became an avid hunter and fisherman. Ted and his grandfather were tied at the hip. They worked side by side and played side by side; they were inseparable. Ted also spent a lot of time with his grandmother and has often expressed his appreciation for her love and encouragement. When Ted's grandfather retired, Ted purchased L&L Equipment, Inc. and has run a successful business ever since.