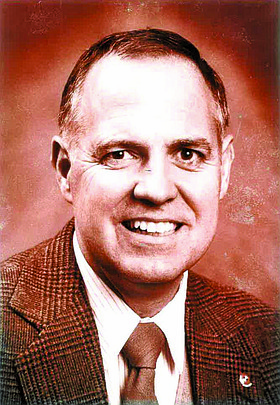 Wayne Franklin Cobine
July 31, 1943 - February 3, 2017
Wayne was born in Salem on July 31, 1943, to James and Marcella (Bush) Cobine, of Independence.
Wayne graduated from Central High School, joined the Oregon National Guard and attended Salem Technology Vocational school, where he studied to be a civil engineer.
Wayne Cobine passed away at his home in Bend on Feb. 3, 2017, from complications of a lifelong battle with multiple sclerosis.
After college, Wayne worked for the Oregon Department of Transportation.
Throughout his 31-year career, Wayne held many positions, retiring as the operations support section manager/PE, PLS for the State of Oregon.
Wayne was very involved with his kids and their activities as they grew up, and was always a helping hand to others.
Wayne enjoyed the great outdoors, hunting and fishing, traveling with his wife Sherry and friends.
Wayne will be greatly missed by all.
Wayne is survived by his wife of 50 years, Sherry; son Stuart Cobine; and daughter Wendy (Jeff) Puller; and granddaughter Kendyl Puller; brother Jim (Marsha) Cobine; nephews Charles (Owen), Gary (Tara) and Jeffrey (Kimmy); and many cousins.
A celebration of life will be held on Saturday, May 13, at 2 p.m. at the first Baptist Church, 1505 Monmouth St., Independence.