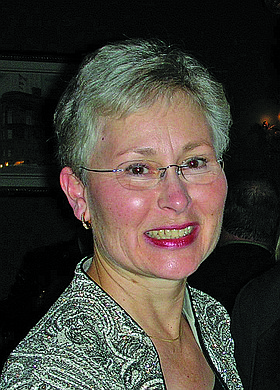 Carolyn M. Chapin
April 4, 1949 - April 29, 2017
Carolyn M. Chapin
April 4, 1949 – April 29, 2017
Carolyn M. Chapin, a resident of Perrydale, died on Wednesday, April 26, from cancer.
She was born on April 4, 1949, in Corpus Christi, Texas, and was the daughter of Arthur and Mary Mathis.
Carolyn graduated from King High School in Corpus Christi in 1967.
Carolyn attended Trinity University in San Antonio, and then transferred to Willamette University in Salem and graduated in 1971.
Carolyn and Roy were married on Sept. 11, 1971, in the Dallas United Methodist Church.
She loved teaching, and taught Spanish as well as English as a second language at Amity High School for 15 years, and later at Perrydale High School for four years.
Carolyn grew up visiting her grandparents at the Mathis Family Ranch in Pipe Creek, Texas, and continued to enjoy traveling there to visit family.
Carolyn was a longtime member of the Dallas United Methodist Church and the Good Will Club in Perrydale. She was a longtime attendee of the Portland Metropolitan Opera and other musical events.
Carolyn loved gardening, tending to her 150 blueberry bushes and her flower garden.
She is survived by her parents, Arthur and Mary Mathis; husband Roy Chapin; daughters, Karen (Dan) Myers, Kathy (Rich) Slack; son, Mark (Carolyn Stock-Chapin); grandchildren Rachel Myers, Joshua and Olivia Slack, Zoe and Ella Chapin; brothers Allen (Deanna) Mathis, and James (Cindy) Mathis.
A celebration of Carolyn's life will be held in July at the Dallas United Methodist Church.
Memorial contributions may be made to the church, the Delbert Hunter Arboretum, the American Cancer Society, or a charity of choice in care of Bollman Funeral Home, Dallas, who is caring for the family.
To leave an online condolence for the family go to www.dallastribute.com.