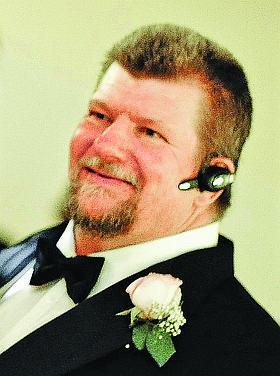 Edwin Leroy Hazen
August 12, 1956 - April 20, 2017
Edwin Leroy Hazen a retired long-haul truck driver, passed away April 20, 2017, due to complications related to diabetes and an infection causing multiple organ failure, at age 60.
Leroy (Edwin) is survived by his two sons David Diaz, 36, (Fort Collins, Colo.), Michael Hazen, 27, (Salem), and daughter Kayla Desirey, 28, (Monmouth), as well as his best friend (Ex-wife) Artie Cabe; brothers: Irvin Hazen, 61, (Los Angeles), Jerry Hazen, 59, (Kalispell, Mont.), Chuck Hazen, 58, (Phoenix, Ore.), Jeff Hazen, 57, (Cheyenne, Wy.), and sisters: Shirley Birges, 65, (Tacoma, Wash.) and Rosina Douglas, 53, (Albuquerque, N.M.). He is predeceased by his mother Helen Alvena Mayer, father Edwin Lawrence Hazen and sister Terry, whom died at the age of 3 when her dress caught fire from a candle can.
Leroy was born Aug. 12, 1956, in Burley, Idaho. He was a devoted father, and for 17 years a devoted husband who worked long hours and made many personal sacrifices for the betterment of his family. It wasn't until after his first heart attack in which he rolled his semi-truck that he became unemployed. He worked a few odd jobs trying to remain gainfully employed but his physical limitations pushed him toward disability. Once deemed disabled, Leroy spent his days helping those who couldn't help themselves. He opened his home to strangers, fed the hungry, clothed the poor, and shared the Gospel with anyone that would listen. He was a devoted papa who loved spending time with his grandkids especially outdoors swimming or barbecuing. He was a man of God and he wanted everyone to come to know Christ. He had a unique way of accepting that in everything the lords will would be done. He was an exceptional guitar and harmonica player and his music will linger on in the hearts of those that loved him for the rest of their days. He is a cherished man. He will not be forgotten.
There will be a celebration of life held in his honor Friday, May 12, at the heart to heart church located at 191 Monmouth Ave N., Monmouth. Dinner to follow.