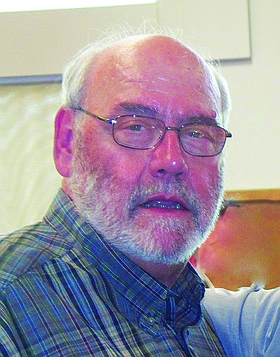 Rodger Matthies
March 25, 1949 - May 1, 2017
Rodger Fred Matthies passed away at home in Dallas on May 1, 2017, at the age of 68.
Rodger was born in Portland to Fred Matthies and Dorothy Buss, the third oldest of four children.
He spent most of his life in Portland. Rodger attended St. Ignatius grade school and Benson High School.
After high school, he had a long and enjoyable career managing the warehouse for Payless Drugs.
Rodger married Susan Neal in 1969, and they were married for 48 years. Together they raised two children, Michael and Paula.
Rodger loved spending time with his family.
He enjoyed hosting family gatherings.
He coached baseball and softball when his children were young. He fixed up old houses as a hobby. In later years, he enjoyed camping at Oregon parks, walking, and a good game of cribbage.
Rodger and Susan recently retired to Dallas. They also became "snowbirds," spending winters in Arizona and summers in Oregon.
Rodger is survived by his wife Susan; their two children and their spouses, Michael and Dawn Matthies, Paula and Russell Port; two granddaughters, Rebecca and Michelle Matthies; three sisters, Sr. Janice Matthies, Susan Hill and Rebecca Boyum; and many extended family members.
A gathering will be scheduled later in June to celebrate Rodger's life.
Remembrances in lieu of flowers may be sent to Hospice Care of Northwest, 2290 Commercial St. SE No. 108, Salem, OR 97302. www.dallastribute.com.