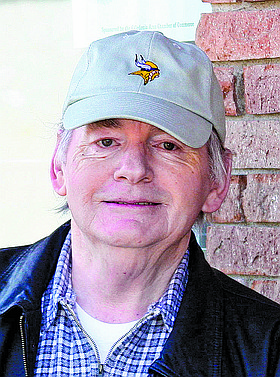 Steven Douglas Hughes
April 14, 1935 - May 6, 2017
Steven Douglas Hughes, age 82, of Caledonia, Minn., passed away Sat. May 6, 2017, at Tweeten Health Services in Spring Grove, Minn.
He was born on April 14, 1935, in Dallas, to Verne and Ethel (Burg) Hughes.
Steven enlisted in the United States Army on April 20, 1955, and served from Aug. 25, 1955, to May 26, 1956.
Steven held a B.S. Degree from University of Maryland in 1975, a Bachelor of Arts from University of California at Berkley in Native American Studies, and a Master of Arts from University of Dubuque in 1981, in Native American Religious and Spiritual Studies.
He was a member of Confederated Tribes of Grand Ronde, the Sons and Daughters of Oregon Pioneers, and Memorial Christian Church of Peoria.
On Aug. 29, 1992, he married Virginia Schroeder.
Survivors include his brother Larry (Karen) of Keizer; two nieces Alicia (Dan) Fisher and Stephanie Baca, both of Keizer; three stepsons Robert (Mary Kay) Schroeder, of Caledonia, Minn., Jeff (Sarah) Schroeder, of Delavan, Wis., and Scott (Cinda) Schroeder, of Eau Claire, Wis.; eight step-grandchildren; two grand-nieces; and one grand-nephew.
Doug had a huge love of books and was an avid reader, especially anything in regards to history, American Indian culture, and ancient coins and currency. He loved nothing more than to share his knowledge in these areas with friends, family and anyone willing to listen.
In addition to his parents, he was preceded in death by his wife Virginia.
Memorial services will held Saturday, May 13, at 2 p.m. at Roble Funeral Home in Spring Grove.
Burial of cremains will be at a later date.