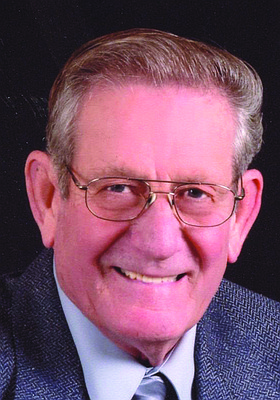 Ralph H. Rubrecht
November 17, 1934 - April 25, 2017
Ralph passed away on April 25, 2017, with his family around him.
He had battled with Myelodysplastic Syndrome (MDS) for six short months, and it had recently progressed to Leu-kemia.
He will always be remembered as a loving and caring father.
Ralph was born in Vincennes, Ind., to Louis and Veronica Rubrecht on Nov. 17, 1934.
He was the fifth of seven children: Louis J. (deceased), Barbara Ramsey, Elizabeth Schultz, Bernard, Susie Berberich and Pat Pieroway.
He graduated from Monroe City High School in Monroe City, Ind., in May 1953.
After graduation, he joined the Navy and received training as an aviation machinist mate.
While stationed at his last duty station, McGuire Air Force Base, in Trenton, N.J., he meet he first wife, Bernice Cingcade.
In August 1962, they and their three small children, Michael, Joseph and Andrea, left Indiana and moved to Roseburg to be closer to Bernice's family. Their fourth child, David, was born in their new home state.
In 1970, Bernice passed away after a brief illness. In 1971, Ralph married Shirley Hargis and they blended their two families, growing from four children to six — three sons and three daughters, adding her daughters, Cassie and Julie.
Later, Ralph and Shirley would have two more sons, Russell and Matthew. Shirley passed away in December of 1988.
After moving to Roseburg with Bernice, Ralph worked for a number of small businesses in the area for several years while going to night school to learn to weld.
He worked at Hanna Nickel Mine in Riddle as a welder from 1966-1971.
In 1972, he went to work for Douglas County Public Works and worked there for 25 years until his retirement.
After retiring, Ralph moved from Roseburg to Dallas.
He enjoyed spending his time gardening with his vegetables and flowers, tending to his apple and pear trees, and working on projects around his home.
He also enjoyed driving the back roads through Polk Country year-round, stopping at vegetable stands during the summer.
He liked bluegrass and country music, and he enjoyed summer camping trips with his children and grandchildren.
Most of all he loved having his children and grandchildren visit.
He would prepare delicious meals for these occasions. Thanksgiving will not be the same without Dad/Grandpa Ralph serving up something wonderful from his kitchen.
Ralph is survived by his eight children: Michael Rubrecht (Debra), Joseph Rubrecht (Michele), Andrea Clarkson (Mark), Cassie Fummerton (Joe), David Rubrecht (Sara), Julie Hargis, Russell Rubrecht (Amanda), and Matthew Rubrecht (Alyson); and 17 grandchildren and nine great-grandchildren. He is preceded in death by one grandchild.
A graveside service will be held Saturday, June 3, at 1 p.m. at St. Joseph Catholic Cemetery, 1775 E Douglas St., Roseburg. To honor Ralph's memory, donations can be made to the MDS Foundation, 4573 S Broad St., Suite 150, Yardville, NJ 08620.
Or if you are able, please consider donating the lifesaving gift of blood.
The Dallas Mortuary Tribute Center is caring for the family.
To leave a memory or message for the family, please go to www.dallastribute.com.