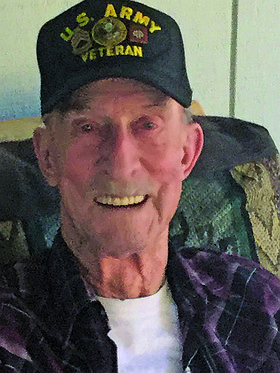 Robert " 'Bob'" Eugene Taylor
November 11, 1929 - November 16, 2017
Robert "Bob" Eugene Taylor was born on Nov. 11, 1929, in San Pedro, Calif., and died peacefully in his home on Nov. 16, 2017, at the age of 88. In his last days, he was surrounded by family who he loved and laughed with.
Bob joined the service at an early age, and quickly attained the elite rating of jumpmaster in the 82nd Airborne Division of the United States Army. He was honorably discharged in 1957 with the rank of sergeant first class. He was very proud to have served his country, and was a member of the American Legion.
He married in 1966, and raised a family in San Pedro. Their favorite times were family vacations to Death Valley for dune-buggy adventures (he built most of their dune buggies!), and annual vacations to a working ranch in the White Mountains of Arizona. Flying small planes was a definite passion in his life! He was an extremely intelligent and humorous man with a quick and creative mind. A mechanic by trade, he opened his own auto shop in the '60s, and later in life worked at Metropolitan Stevedore in Long Beach, Calif., for several decades before retiring in 1994 and moving to Dallas, where he met and married Joan Turner in 1995.
They enjoyed 22 years of happiness and traveled to many different places in the U.S. in their motor home before settling down in Dallas. One of his passions was restoring old cars, and he did several of them during that time. Bob had many friends in Dallas and enjoyed making the rounds and having coffee and helping in any way he could. He especially loved the antique stores in Dallas and the people who worked in them. His friends were very important to him. He enjoyed retired life, and he put his creative energy into several different types of projects, including brass artwork and detailed dioramas. Some of his artwork is on display at the local museum. He continued to fly planes whenever he had the chance. He was loved by all who knew him and will be dearly missed!
The family would like to express their heartfelt gratitude to the nurses and caregivers at Willamette Valley Hospice. The tender and dignified care they gave over the last month was a blessing to the entire family. They will always have a special place in the family's heart.
His is survived by his wife Joan; his daughters Michelle (Russell) Smith, of Enumclaw, Wash., Roberta Taylor, of Portland, Kathy (Craig) Linson, of Gresham, Connie (Steve) Marshall, of Dallas, and Sherry (Kevin) Sailors, of LaPine; and many grandkids, great-grandkids and great-great-grandkids.
A memorial celebration will be held at a later date, yet to be determined, and all who knew and loved him are welcome. The Dallas Mortuary Tribute Center is caring for the family. To leave a message or memory for the family, please go to www.dallastribute.com.