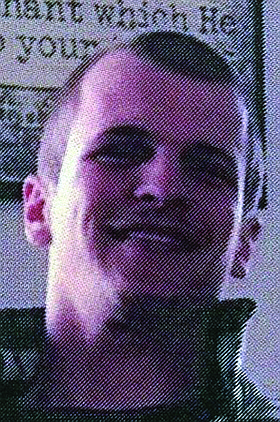 Jacob Allen Bailey
September 9, 1993 - September 22, 2017
Jacob Allen Bailey, 24, a resident of Dallas, died Friday, Sept. 22, 2017, as a result of injuries from a car accident.
He was born on Sept. 9, 1993, in Salem, the son of Jay Allen and Danette Lynn Buchholz Bailey.
He lived in Vancouver, Wash., for a time before returning to the West Salem area where he attended schools. He finished high school at Dallas High as a part of the class of 2012.
On March 6, 2015, he married Kathrine Elizabeth Hillebrand in Dallas.
He was currently a partner in his grandfather's drywall business, which he worked in from about age 16. Jacob loved helping take care of his sons, playing cribbage with family and going to the beach. He was an avid basketball player and golfer.
He is survived by his wife Katie Bailey; sons Jacob Jr. and Jaden, and one child due in March of 2018; parents Jay and Danette Bailey; brother Josh Bailey; grandparents Dennis and Roxanna Buchholz, and Rich and Susie Bailey; great-grandmother Betty Kahler.
Funeral services were held on Friday, Sept. 29, in the Dallas Mortuary Tribute Center. Burial was in the Dallas Cemetery. To leave a message or memory for the family, please go to www.dallastribute.com.