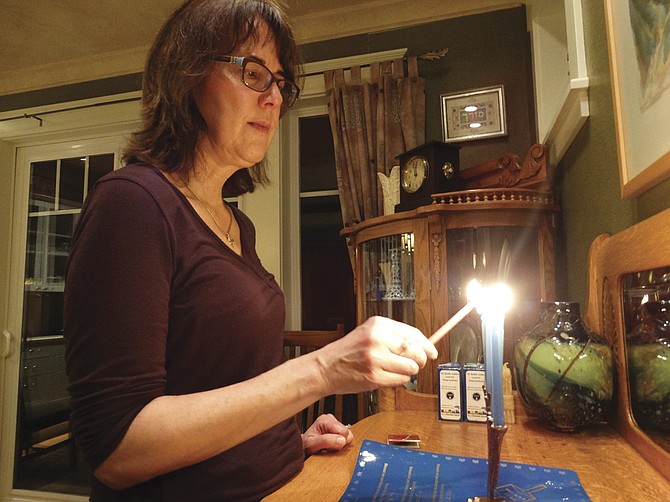 Francine Shetterly lights the menorah using the shamash, or helper candle. Each night of Hanukkah, a candle is added, symbolizing the miracle that one day's worth of oil lasted the Maccabees eight days.
Stories this photo appears in:

Local Jewish community celebrating Hanukkah with food and family
While Christians are busy decking the halls and scurrying around trying to buy the perfect present to go under the Christmas tree, those of Jewish faith are lighting up the world.