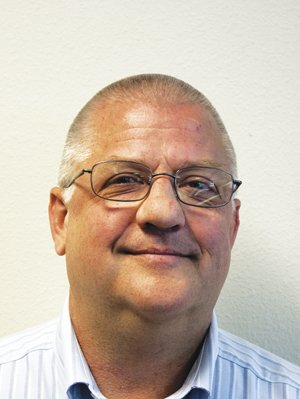 Mike Nearman
Stories this photo appears in:
The commission and Nearman agreed he would receive the letter in lieu of a civil penalty.
By Itemizer-Observer staff report
January 7, 2015
Violation of state statute revealed
Soon-to-be Oregon House District 23 Rep. Mike Nearman has settled a complaint filed against him in October with the Oregon Government Ethics Commission.

An ethics complaint filed Oct. 24 by State Sen. Brian Boquist with the Oregon Government Ethics Commission is now going through a preliminary review that could take up to 135 days.

The criminal investigation began with an election complaint filed by State Sen. Brian Boquist (R-Dallas) in May alleging "direct coordination of campaign activities" possibly in violation of campaign finance laws.

Write-in candidate adds to already intense campaign season
Now, add another wrinkle: Thompson is back in the race, this time as a write-in candidate.

Polk County Republicans are at odds amongst themselves
The separation came front and center during May's primary for House District 23, when incumbent Rep. Jim Thompson (R-Dallas) faced Polk County Republican Chairman Mike Nearman for the nomination.

Independent candidate says group spreading misinformation
Beth Jones sent a letter to the Oregon Family Council (OFC) — a Christian political organization — and the campaign of District 23 Republican nominee Mike Nearman on Thursday asking for the misinformation to stop.