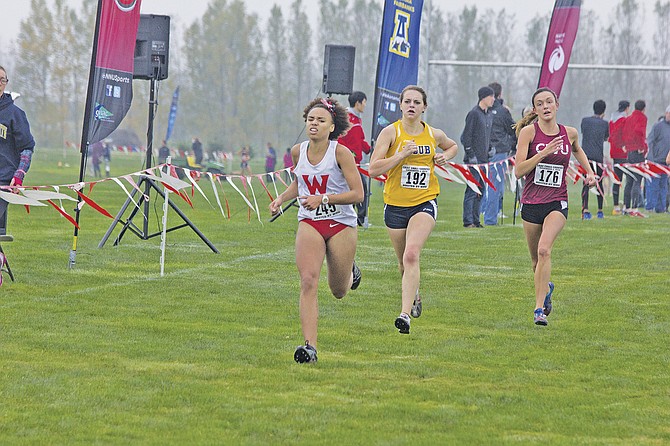 WOU's Stephanie Stuckey (left) holds off Rio Frame and Erin Chincar in a final sprint to the finish on Saturday.
Stories this photo appears in:

Freshman records top finish for Wolves
MONMOUTH — When Western Oregon freshman David Ribich began running in seventh grade, he wasn't dreaming big. He was just looking to find a sport that he liked.