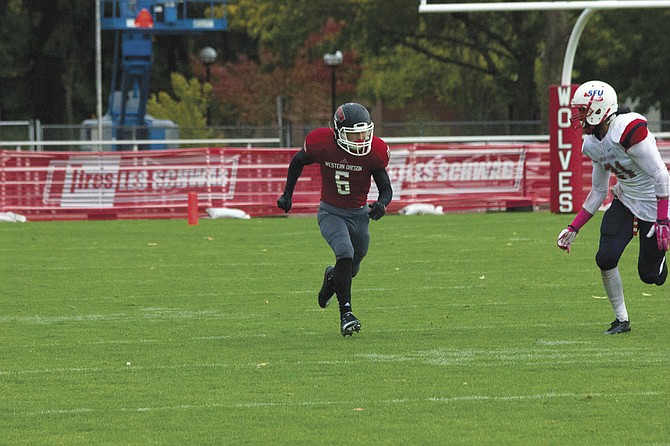 Western Oregon receiver Paul Revis attempts to catch up to a pass against Simon Fraser on Saturday.
Stories this photo appears in:

Redshirt freshman sees playing time on offense, returns and field goal units
MONMOUTH — The big play. The moment that defines a game and can decide whether a team wins or loses.