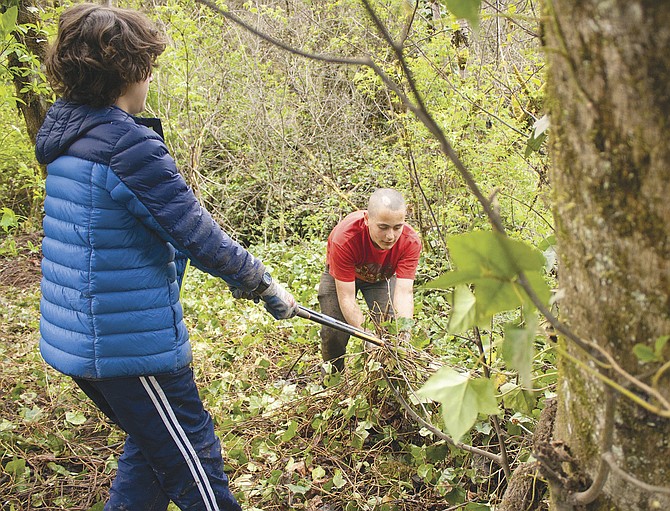 Seth Ellingsworth helps Robbie Phillips pull ivy away from a tree on April 14 at Ritner Creek Park. LVCS students removed the ivy as a community service project.
Stories this photo appears in:

Middle schoolers work with watershed council to tackle ivy
Ivy had taken over the park on one side of the creek and had jumped the boundary onto private property.