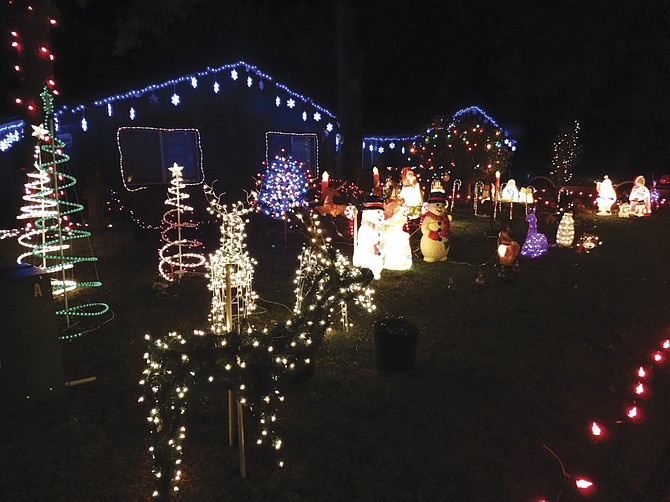 The Grove Community Church will host a scavenger hunt for light displays this Saturday at 6 p.m. Scavenger hunters will be looking for light displays that match the list and will use Instagram to post the find. There will also be other activities at the church in Independence on Saturday.
Stories this photo appears in:

The Grove Community to host event to see who can find the most items
Join others on Saturday night at 6 at the Grove Community Church in downtown Independence for a fun way to explore the Christmas lights.

'Tis the season for extravagant Christmas light displays
It's a Christmas light display that has been growing since 1998 at the Hamar's house.