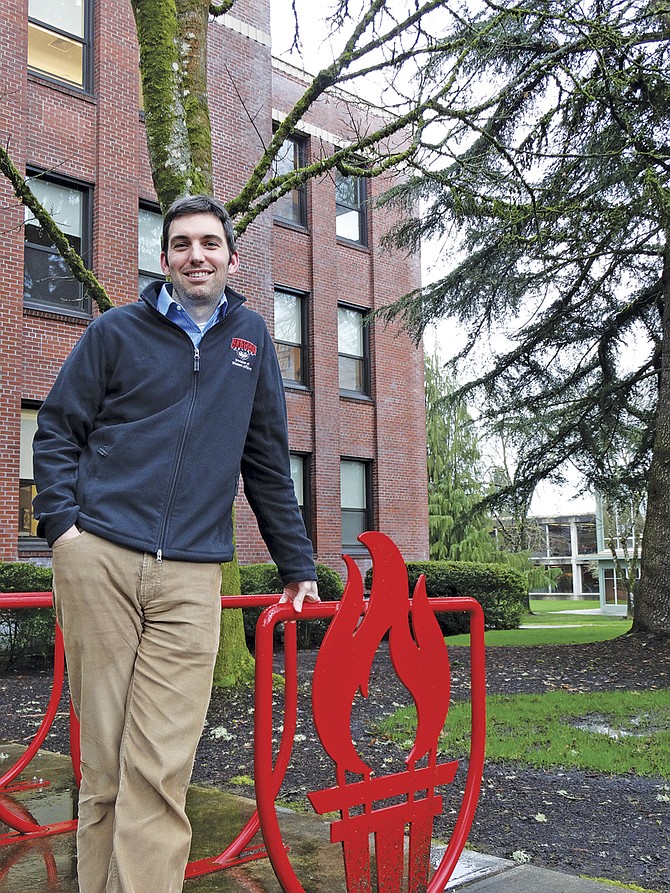 Marshall Guthrie leans on bicycle racks that he helped get installed — he even gave tips to the welder on design — on Western Oregon University's campus.
Stories this photo appears in:

Monmouth City Council considers meeting with Independence
Independence City Councilor Marilyn Morton attended the Monmouth City Council meeting on June 16 requesting collaboration between the two cities.

Marshall Guthrie has gotten involved, is making a differencein the community, on WOU campus
Marshall Guthrie rides his bike everywhere.