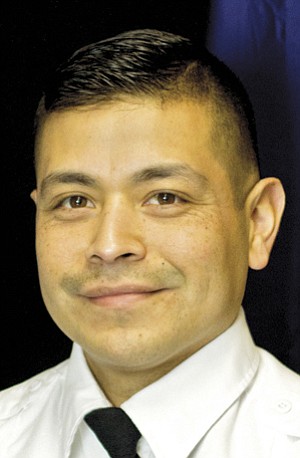 Sgt. Tino Banuelos
Stories this photo appears in:

Indy Police officers seize more than 300 items in search warrant
A Salem Police Department K-9 unit was requested and assisted in locating Spier, who was hiding in a hidden crawl space under the house. He was taken to the hospital for treatment of a dog bite wound and booked at Polk County Jail.

About 20 people sat in on an open discussion format at Friday's Latino Roundtable, a monthly gathering to discuss topics of importance to Independence's mixed community.