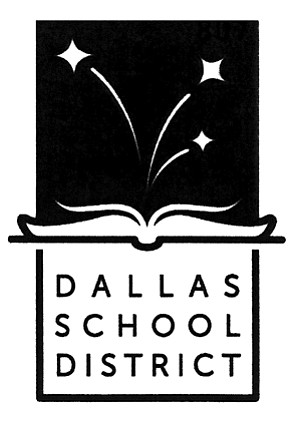 Dallas School District No. 2
Stories this photo appears in:
Dallas schools won't take out-of-district kids after April 1
Budget concerns for the upcoming year, and a trend of declining enrollment, prompted the Dallas School board to place a deadline on interdistrict transfers.

A contingent of parents and students spoke before the Dallas School Board concerned about the district's policy that allows a transgender male (female-to-male) student use the boys locker room and bathroom.

Law allows Dallas High School student to use boys locker room with others
On Nov. 16, the Dallas School District sent a letter to parents of students in physical education classes with a transgender student who is being allowed to use the locker room of the gender he identifies as.

School board clears the air on whether or not staff can carry
The Dallas School District is set to make a minor change to it policy regarding allowing staff to bring concealed weapons to work, but plenty of research, discussion and thought got it there

Partnership with Central shows positive results for students eating lunches
The first year of the Dallas School District's new food service program may not have been a "success" in the profit and loss column, but officials believe it is headed in the right direction.

In Dallas School District there are 84 students in the Talented and Gifted (TAG) Program.

Looking for a way to clarify its policy on staff possessing firearms at school, the Dallas School District has run into more confusion, not less.
The group has until February to make a recommendation
A task force formed to examine and improve so-called fifth-year programs is working toward a recommendation in hopes of keeping them as an option for students.

Current policy not clear on whether staff are allowed to carry in schools
The Dallas School District is clarifying its policy on staff members possessing firearms at work after questions arose in the wake of the Umpqua Community College shooting earlier this month.

School board makes no decision to move forward on starting excise tax
The Dallas School Board ended its discussion about charging a construction excise tax without a vote on Sept. 14.

Whitworth Elementary School will have a new principal when students return to class this fall.

The Dallas School Board took comments Monday on its option to adopt a construction excise tax, or school construction system development charge (SDC).

"Option A" is off the table for the Dallas School District.

Dallas School Board looks at various lots for future elementary school needs
The Dallas School Board approved at a real estate option agreement that allows the district flexibility in selecting a future school site — if needed — in Dallas' Barberry node development.

New excise tax could mean more money for Dallas School District
The Dallas School District continues to gather information about possibly implementing a construction excise tax to help pay for capital improvements.