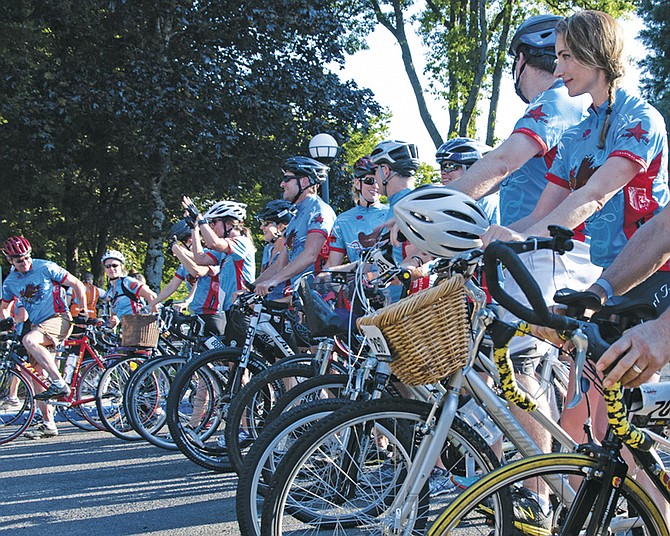 Bike MS attracts riders from throughout Oregon to help support MS research and support those with MS.
Stories this photo appears in:

Fundraiser hopes to raise $750,000 toward MS research and support
Some ride for pleasure. Others to get into shape. For those taking part in Bike MS, which takes place Friday through Sunday at Western Oregon University, they are riding for a purpose.