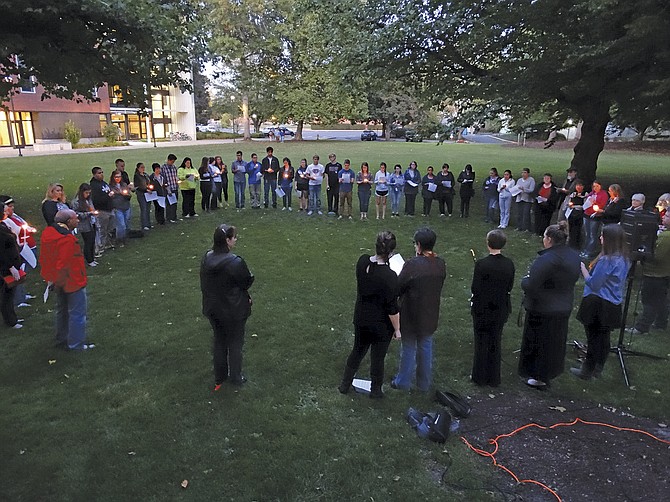 More than 60 students, faculty and staff at Western Oregon University gathered Saturday for a candlelight vigil in support of the victims and survivors of a mass-casualty shooting at Umpqua Community College.
Stories this photo appears in:

Mass-casualty shooting in Roseburg touches everyone; would we be ready?
A bell chimed and a moment of silence was held Saturday night at Western Oregon University for each person who was shot and killed at Umpqua Community College on Thursday.