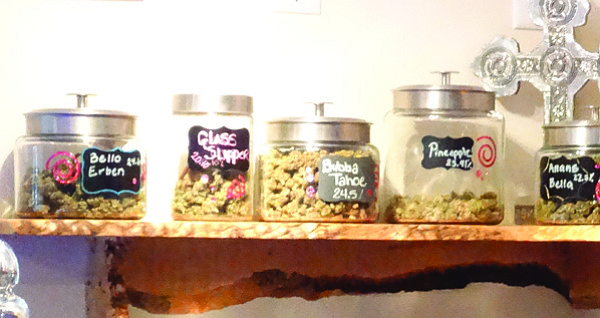 Recreational marijuana sold by medical marijuana dispensaries will be taxed 25 percent at the register.
Stories this photo appears in:

Retail facilities to get licensing from OLCC in late 2016
Medical marijuana dispensaries started collecting a 25 percent tax on the retail price of recreational marijuana products on Monday.
By Itemizer-Observer staff report
January 6, 2016

Recreational marijuana sales begin Thursday, Commissioners to look at land-use laws to allow drug
The Polk County Board of Commissioners voted Sept. 16 to extend a moratorium on marijuana production and sales within unincorporated areas of the county for six months.