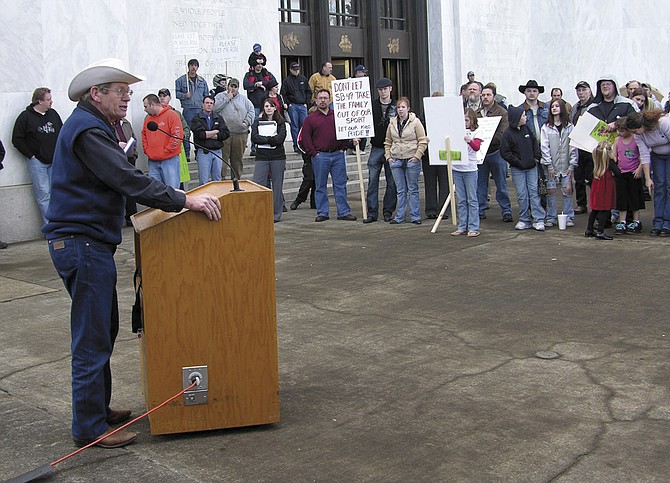 Don Schellenberg, left, speaks to a group of people in front of the Capital building in Salem in 2007. Schellenberg was a lobbyist for the Oregon Farm Bureau for decades was recently named to its hall of fame.
Stories this photo appears in:

Near the conclusion of the agenda, Don Schellenberg, a longtime member of the Polk County Farm Bureau (PCFB), finally figured out why he was sent to Oregon Farm Bureau's (OFB) annual meeting in December.