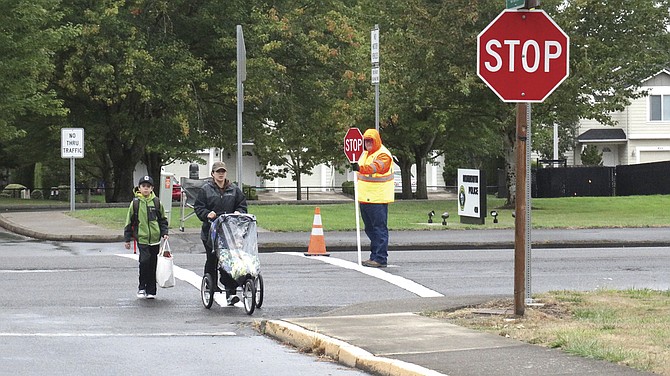 Stuart Willoughby and Evangeline Dagg make their way to school on Tuesday morning, crossing the street at Church Street and Highway 99W. Willoughby was excited to start fifth grade at Monmouth Elementary School.
Stories this photo appears in:

Community notebook for Sept. 7: Caterpillar employee potluck; Heritage Museum to host centennial wagon train event; National Day of Service project set for Saturday; Jazz festival Sunday at vineyard; Freedom from smoking class offered; Polk County Master Gardeners to meet Sept. 14; Ash Creek Arts Center family art class Saturday; Young Eagles rally on Saturday; MI Chamber forum set for Sept. 14; Dallas Church to host guitar clinic.