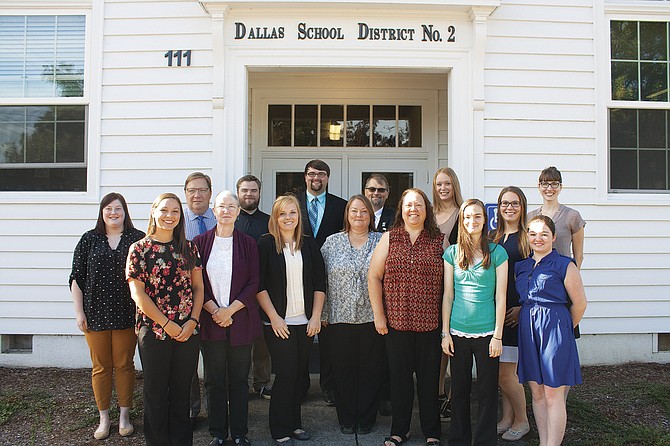 Dallas School District hired 16 new teachers for the 2016-17 school year. The group attended new teacher training at the district office on Aug. 22.
The new hires are (not in order): Jillian Herbes, Matt Lenoue, Jim Moran, Malynda Shook, Marianne Hatch, Teresa Fenton, Jordan Sollman, Katie Bradley, Arriel Robinson, Sandra Pinion, Rachel Wheeler, Jack Davis, Samantha Hauck, Connie Abel, Melissa Glazner and Julie Bryant (not pictured above).
Stories this photo appears in:

Welcome to the new school year.