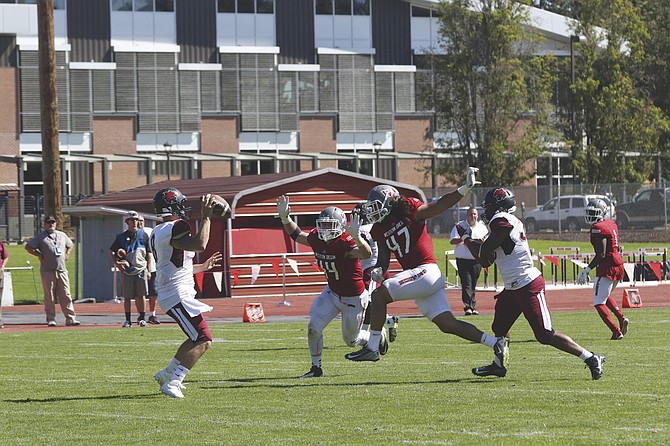 Western Oregon linebackers Bo Highburger and Tafatolu Tafai try and chase down Central Washington quarterback Justin Lane on Saturday afternoon. The Wildcats defeated the Wolves 41-20 in WOU's Great Northwest Athletic Conference opener.
Stories this photo appears in:

MONMOUTH — Western Oregon's David Ribich led the men's cross-country team by winning the Ash Creek Invitational on Friday.