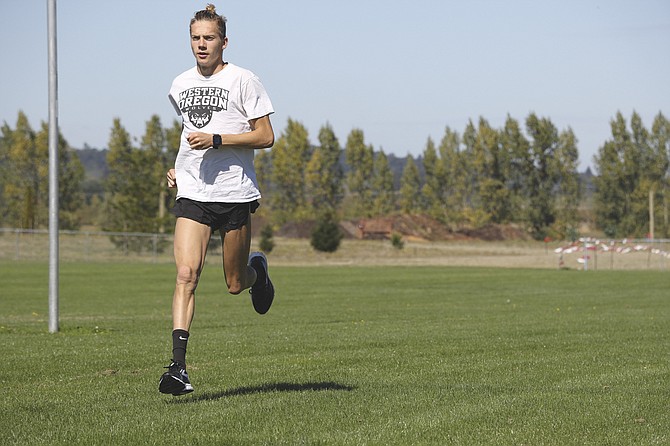 Western Oregon junior cross-country runner David Ribich has two first-place finishes and one second-place so far this season. WOU has competed in three events so far.
Stories this photo appears in:

Ribich running away from competition
MONMOUTH — David Ribich has competed on big stages before. But Ribich, a junior cross-country runner at Western Oregon, hasn't quite found a challenge like the one he had in high school.