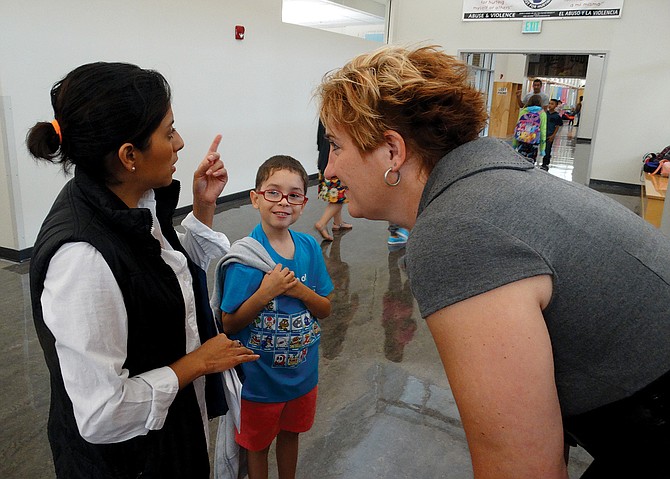 New Central School District Superintendent Jennifer Kubista talks with Silvia and Kirby Johnson on the first day of school in September. Kubista was selected from three finalists at the end of the district's search to replace former superintendent Buzz Brazeau.
Stories this photo appears in:

The year brought good news and bad. We take a look through 2017's Itemizer-Observers to remember it all.
By Itemizer-Observer staff report
December 27, 2017

Students bustled through the halls of Ash Creek Elementary School on Tuesday morning with a certain excitement — it was the first day of the new school year.