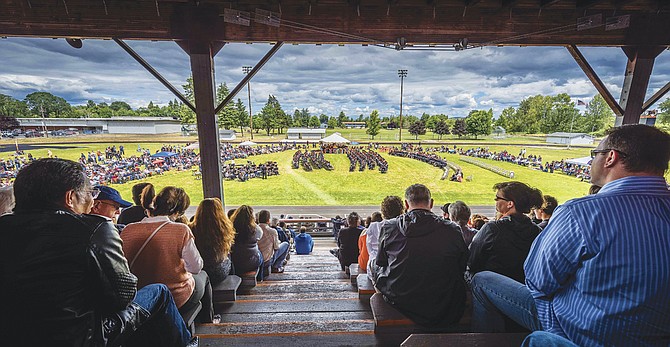 The bleachers at Dallas High School have tested at high levels for lead-based paint.
Stories this photo appears in:

Results from a survey testing for lead-based paint and asbestos in Dallas School District buildings may increase costs of maintenance bond projects.

The home bleachers at Gallaspy Stadium have long been considered a landmark among Dallas High School's athletic facilities.