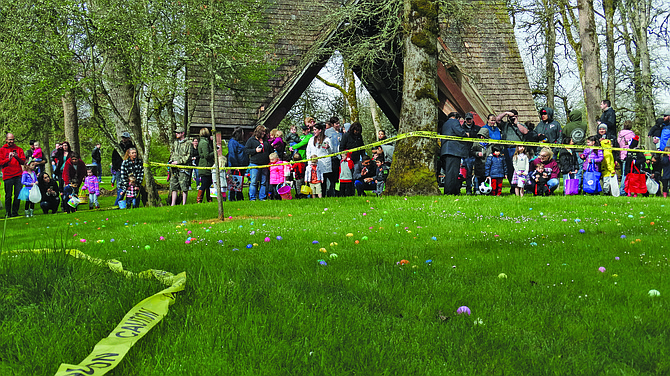 Gentle Woods Park is the location for the annual Monmouth Independence YMCA Easter Egg hunt.
Stories this photo appears in:

Driving down Highway 99W, one may not realize the gem they pass through when they get to Monmouth. Turn onto Main Street and discover a historic downtown filled with shops and restaurants selling local goods and handmade fare.