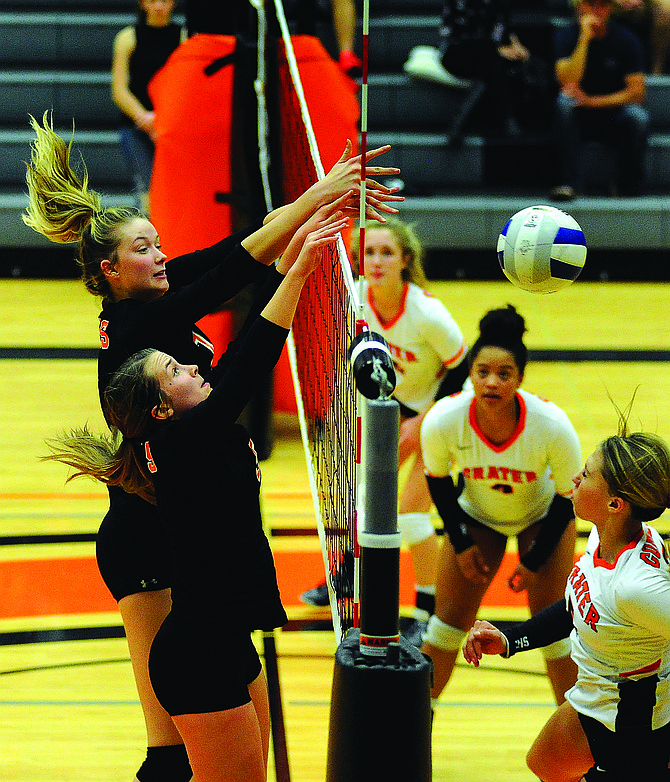 A pair of Dallas players go up for a block against Crater on Oct. 24. Dallas' volleyball team defeated Crater 25-20, 25-17, 21-25, 25-22 in the state play-in round.
Maggie Blair recorded 12 kills. Tristin Savage added 11 kills and eight blocks and Emma Classen recorded 31 assists for the Dragons.
Dallas defeated Marist Catholic in the first round of the 5A state playoffs to advance to the quarterfinals for the first time since 1990, according to coach Shana Lavier.
The Dragons play Bend Friday at 3:15 p.m. at Liberty High School in Hillsboro.

Stories this photo appears in:

Community calendar for Nov. 1

EUGENE — On paper, Dallas' volleyball team isn't supposed to be here. Just don't tell that to the Dragons.