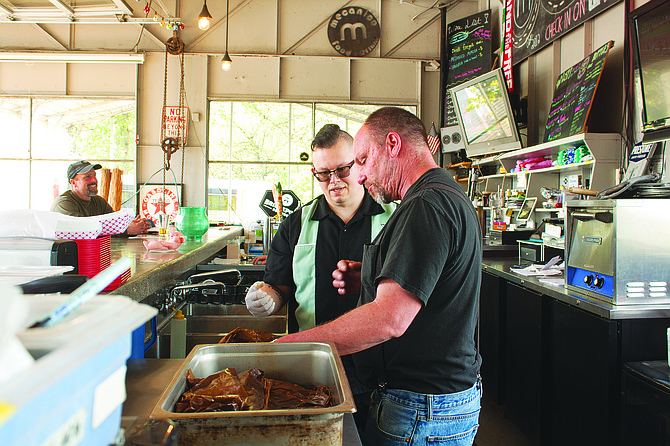 Ray Walter and Dean Hahn unwrap IndePit's batch of ribs at Mecanico in Independence earlier this summer.
Stories this photo appears in:

After months of discussion, the local watering hole's fate decided by council
The property at 87 N. Main St., Independence has had a number of businesses on its soil over the years: a one-pump gas station, an auto shop and, most recently, a pub and barbecue.
By Stephanie Blair
September 13, 2017

Ray Walter's introduction to the culinary world was through his mom with cake decorating — when he was 8 years old.