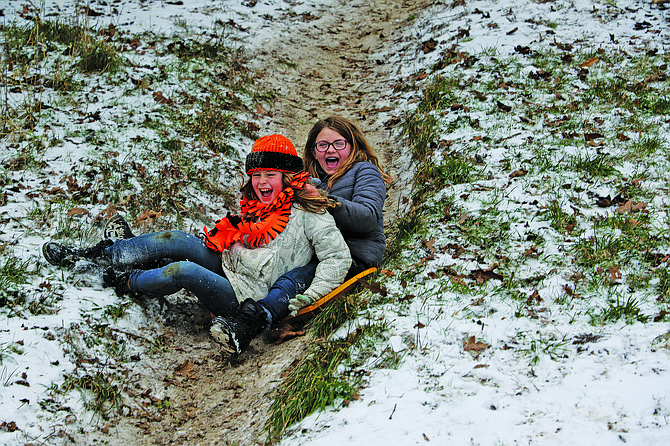 Alexandrea Cavan (left) and Sadie Pond enjoy a trip down a hill at Dallas City Park during the year's first snow "storm," which left only .29 inches on the ground. The pair went sledding until their sleds broke, along with Sienna and Zoey Pond. Published on Jan. 6.
Stories this photo appears in:

First snow
It wasn't much, less than an inch, in fact, but it brought out the kid in many, as people pulled out their sleds and headed for the hills in local parks or their driveways.